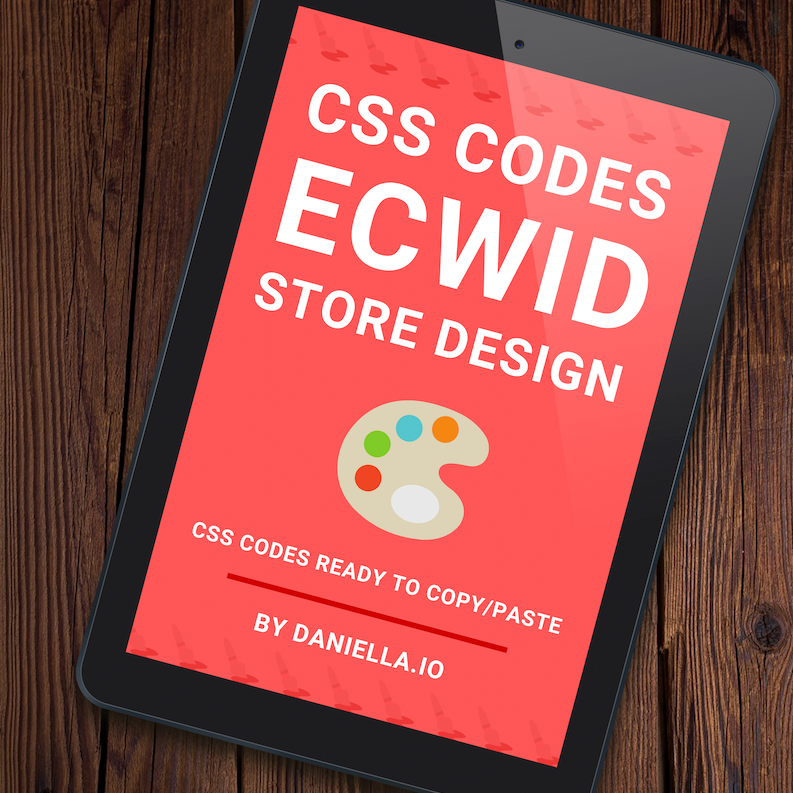 110+ Ecwid CSS Codes for Store Design
SKU EBOOK2
Product Details
Updated Ecwid CSS codes eBook with new tutorial videos & CSS codes to Change, Add, Remove and Edit Items. These codes can be used to further customize your Ecwid eCommerce store. Save hours searching for codes in the Ecwid forums and support site. Purchase the eBook and receive the codes in your inbox instantaneously!
Only purchase this ebook if you are looking to create your custom Ecwid theme using CSS codes. Watch the video below to learn more about what this is and how it works. There are no refunds on digital goods as per our Store Policy and you understand and accept to not be refunded if you purchase this eBook. If you require technical support, please reach out to Ecwid eCommerce directly at support@ecwid.com.
This is a digital eBook, no device is included.
Save this product for later
Recommendations
Project 24 SEO Course