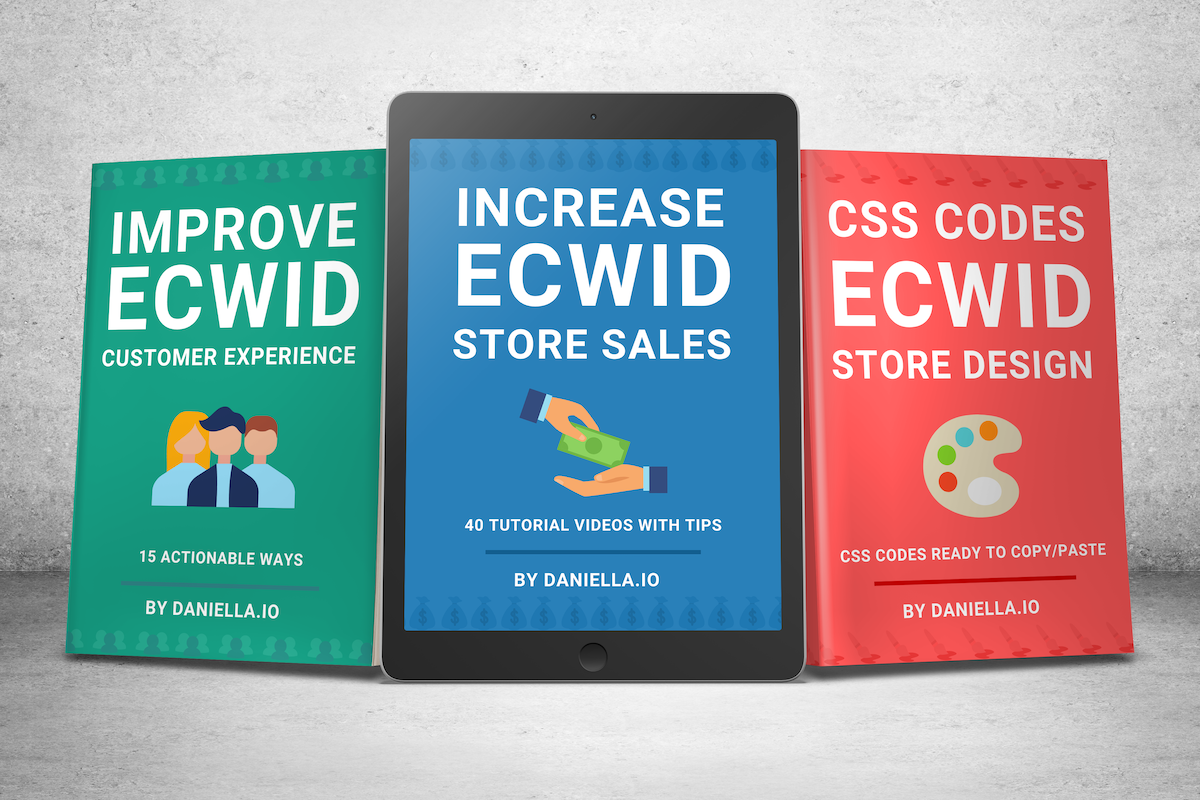 3 eBook Value Pack
SKU EBOOK4
Product Details
Save money and improve your eCommerce with these three eBooks:
1. Ecwid CSS Codes & Tutorial | How to Fully Customize Your Ecwid Store Save time searching for codes in the Ecwid forums and support site! Everything you need is all in one place in this eBook. Hit the Buy Now Button and receive it in your inbox instantaneously! Get the latest codes all in one place!
2. 40 Actionable Ways to Increase Your Ecwid eCommerce Revenue Over 60 pages of tutorials, hands-on marketing strategies and Ecwid features to increase your eCommerce revenue. Straightforward, to the point tutorials for Ecwid store owners and marketers to increase your ROI and conversion rates in your Ecwid store.
3. 15 Actionable Ways to Improve Customer Experience This book contains 15 actionable ways to improve customer experience in your online store using the power of Ecwid. Provide better service and a smoother customer checkout process.
You will automatically receive a PDF version of all these books seconds after your order is placed.
Step-by-Step Tutorials
Clear Format with Examples and Tips
All necessary Code Included, ready to copy/paste
Access to relevant, Videos, Podcasts & Support Articles
This is a digital eBook, no device is included.
Save this product for later
Recommendations
Project 24 SEO Course